Cristiano Porqueddu's recording activity is entirely based on the original guitar repertoire of the 20th and 21st centuries. His recording works are multi-year projects that aim to plumb the unknown and highly valuable guitar repertoire, repertoire that is almost completely ignored.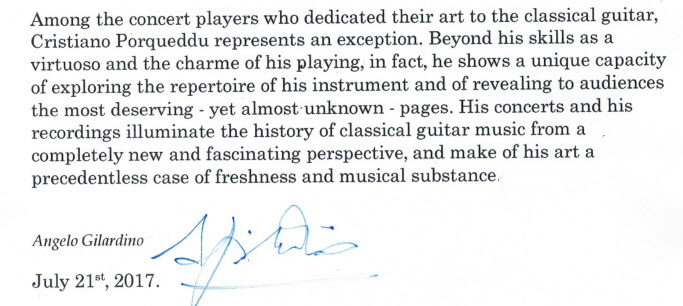 Hundreds of registered works with very high percentage of world-premiere. The distribution of his releases is handled in more than forty countries since 2009 by the Dutch international record company Brilliant Classics in physical and digital formats on all existing streaming platforms.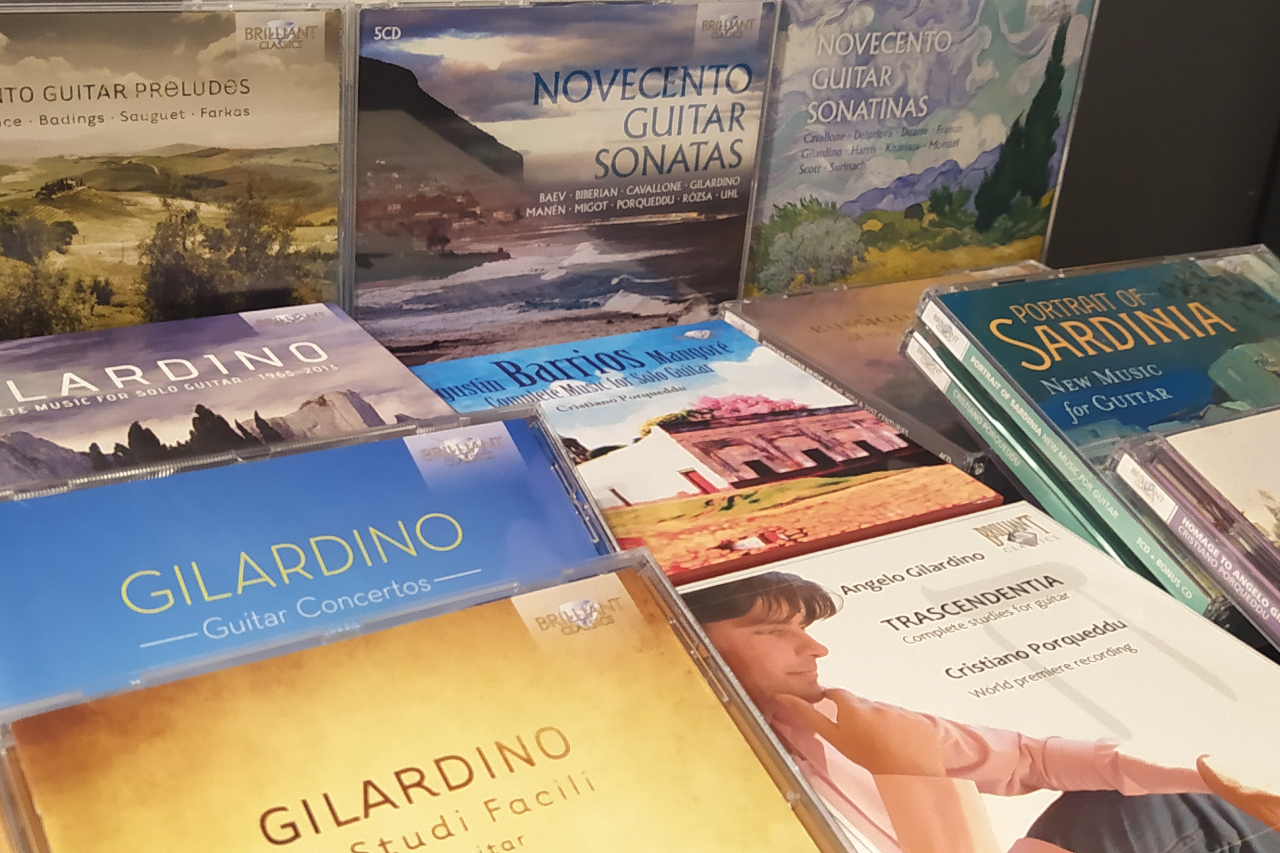 ---
LAST RELEASE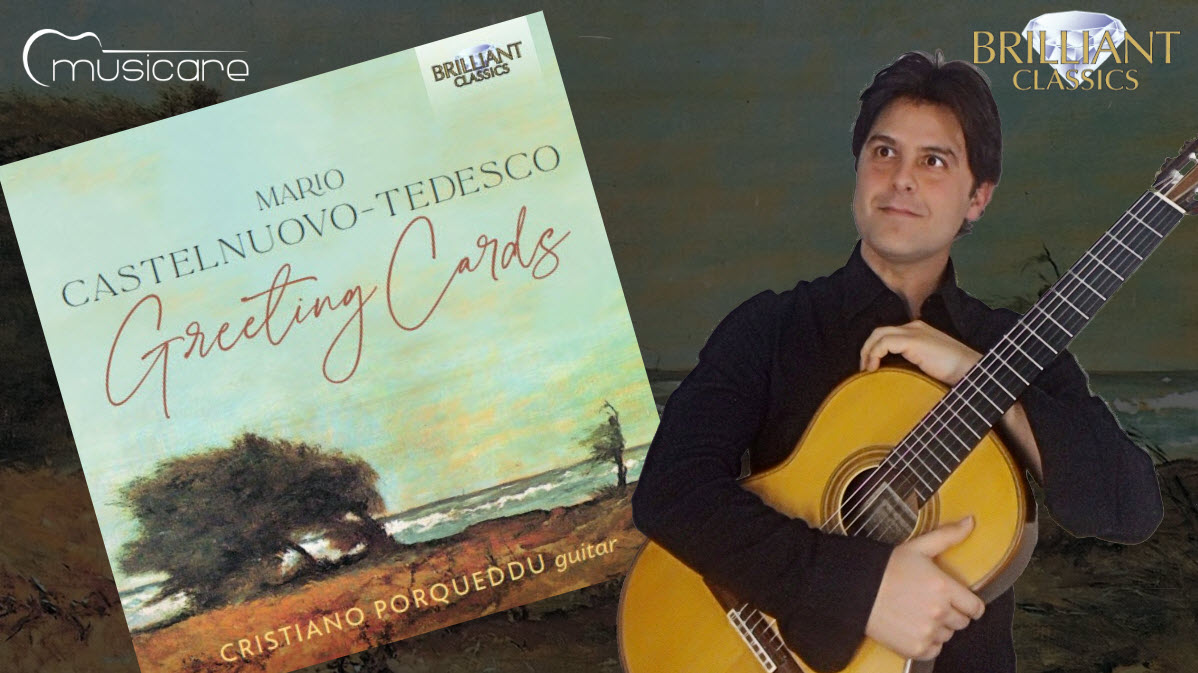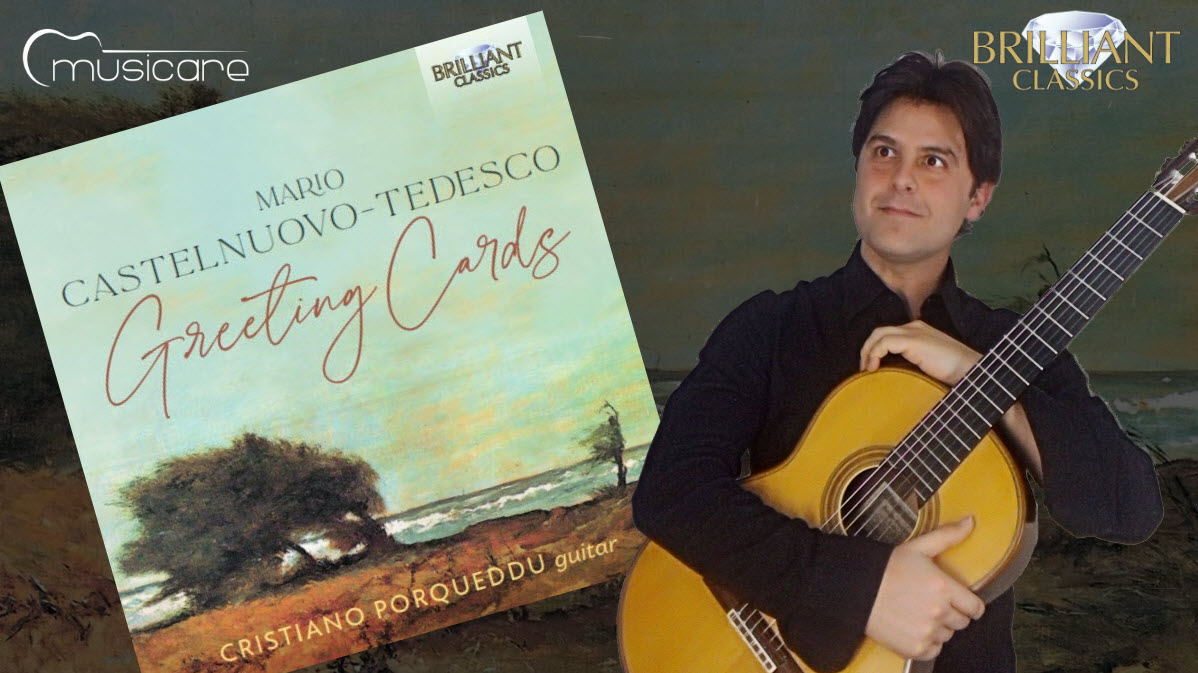 ---
2021 AND 2022 RELEASES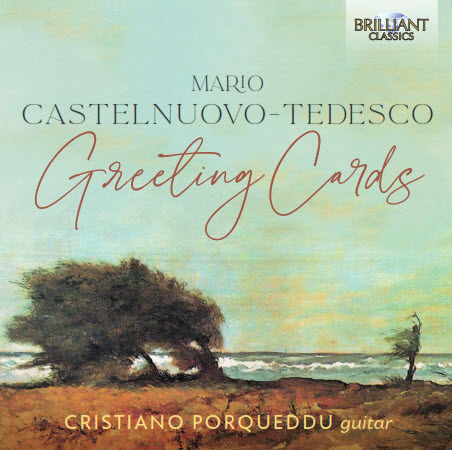 ---
ANGELO GILARDINO – MUSIC FOR GUITAR 1965-2013
Recorded in chronological order, starting with compositions from the mid 1960s and ending with works written just a few years ago, Porqueddu delves in to the astonishing variety of music Gilardino has produced. From the 'dreamy' works of his early period – including Estrellas para Estarellas, Abreuana and Trepidazione per Thebit – a more formal style began to take hold from the 1980s, with the composer writing his first series of 12 studies (Studi di virtuosità e di trascendenza) in 1981. He followed up this success by adding another 48 to the collection, and since the 2000s the 60 Studies have become a central part of Gilardino's oeuvre, having entered the concert programmes of several prominent guitarists. Constantly striving to create a new type of dialogue between the guitar and accompanying instruments, Gilardino composed his first concerto for guitar and orchestra in 1996, sealing his reputation as an accomplished orchestral composer with an additional 16 concertos thereafter. During the 2000s, Gilardino returned to writing for the solo guitar, skilfully bridging the divide between atonal chromatic and diatonic modal music.
Gilardino's compositions are inspired by music from all areas and epochs; from Mozart, Ravel and Messiaen to Scottish folk tunes and the beauty of the Mediterranean, there are few elements that are not represented in some shape or form in the composer's works. Porqueddu studied under Gilardino at the 'Lorenzo Perosi' Academy in Biella, and under the composer's guidance his compositions have won him international plaudits in his own right.
No better advocate and interpreter could be wished than guitarist Cristiano Porqueddu, a lifelong pupil and friend of the composer, sharing the same musical passions.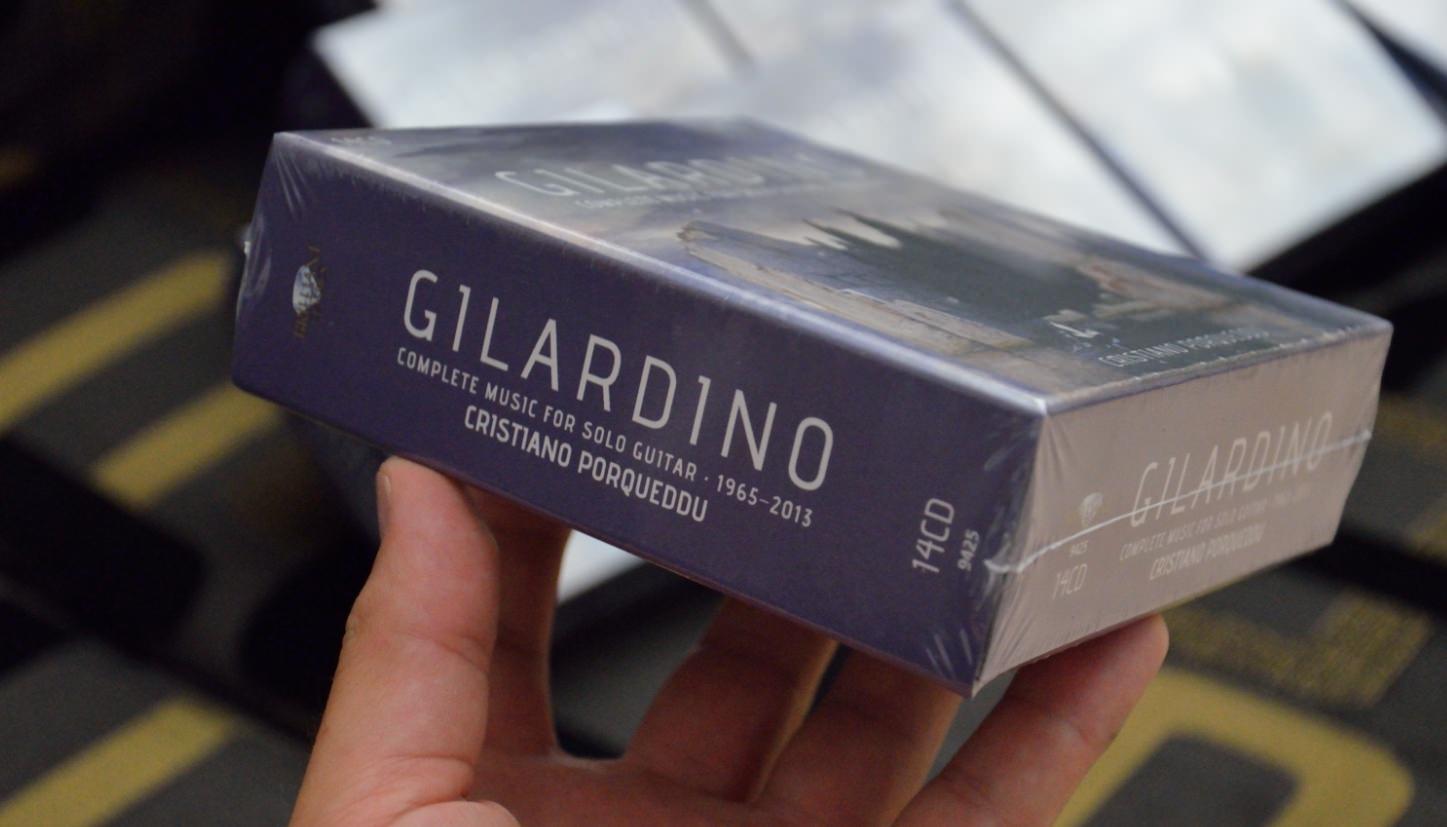 ---
GILARDINO GUITAR CONCERTOS and GILARDINO 20 EASY STUDIES
Angelo Gilardino's compositions are all inspired by literary creations or paintings, although there is nothing deliberately programmatic about these works, which seek rather to convey in broad-brush strokes the associated atmospheres or connotations of their titles. Here's a chance to devour three such pieces by this leading contemporary composer, beginning with Hykkara – whose prevailing atmosphere is that of a distant past (the title refers to an ancient city of Sicily, then known as Magna Graecia). The concerto's orchestration – which for Gilardino is always an integral part of the aesthetics of the music – establishes the fate of the solo instrument, whereas in the ensuing work, Concertino del falco, it is the solo guitar that leads the poetic discourse, evoking dark, troubled images. Falco was composed in memory of the German writer Ernst Wiechert, who was imprisoned by the Nazis and whose experiences led him to seek a return to pure nature and salvation in God. The freedom of the falcon can be seen as an attempt at getting closer to the divine, away from troubled humankind, and the wind play a particularly important role in this work, creating a mélange of constantly changing colours that recall an earlier age by way of a mysterious, poetic dream world.
This particular set of 20 'easy studies' is aimed at the young or at least new student: it covers any number of technical challenges such as tenuto, legato, staccato and marcato playing styles, but it does so in a way that makes learning never less than fun and worth pursuing, since the pieces have a worth beyond the mastering of their particular challenges. Cristiano Porqueddu has made several recordings for Brilliant Classics, among them a 5CD set of Gilardino's studies for more advanced guitarists.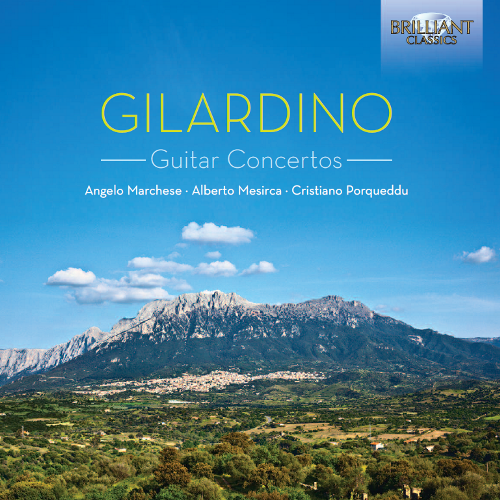 ---
NOVECENTO GUITAR
Novecento Guitar is an extensive recording project spanning more than ten years. A tetralogy of discographic releases focused on the original repertoire for guitar of the 20th and contemporary period distributed in over forty countries and through all existing streaming platforms. It consists of Preludes (3CD, 2012), Sonatas (4CD, 2014), Sonatinas (4 CD, 2020) and Variations (currently in process). Here is the list of works from the three volumes already published. From this post you can view the tracklist of the last piece of the tetralogy dedicated to the Variations.
Novecento Guitar è un progetto discografico ampio e di durata ultra decennale. Una quadrilogia di release discografiche incentrate sul repertorio originale per chitarra del XX e contemporaneo distribuita in oltre quaranta paesi e attraverso tutte le piattaforme di streaming esistenti. Si articola in Preludi (3CD, 2012), Sonate (4 CD, 2014), Sonatine (4 CD, 2020) e Variazioni (attualmente in lavorazione). Qui l'elenco delle opere dei tre volumi già pubblicati. Da questo post è visionabile la tracklist dell'ultimo tassello della tetralogia dedicato alle Variazioni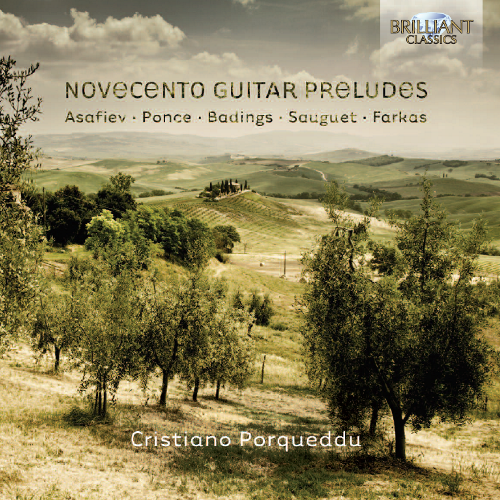 ---
RUSSIAN GUITAR MUSIC OF THE 20th and 21st CENTURIES
Of all Cristiano Porqueddu's adventurous guitar-music surveys on record for Brilliant Classics, the latest may be the most invaluable and enlightening for listeners who may never even have suspected that Russia had a rich guitar tradition of its own.
As a detailed booklet essay complementing this new recording explains, the guitar flourished during the first half of the 19th century in Russia. Towards the turn of the 20th century, it became more of a folk instrument, a trend further exaggerated by the cultural demands of the Russian revolution which repurposed both instruments and musicians to vernacular ends for songs and marches to raise the spirits. However, a renaissance took place in classical guitar composition following the triumphant tour of Andres Segovia across Soviet Russia in 1926. The impact of that event may be felt not only in the work of Boris Asafiev, who saw Segovia play, but even two generations later in the Hispanic flair of Edison Denisov's Sonata, with its edgy opening Toccata, gently swaying Berceuse and picture-postcard 'Souvenir d'Espagne'; in itself this revives the kind of naturalistic love-affair of Russian artists with the country that had produced Glinka's Jota aragonesa and Rimsky-Korsakov's Capriccio Espagnol.
But there is much more here than picture-postcard imitation and love in a cold climate. Local Georgian rhythms and traditions may be savoured in the sonata of Gherman Dzhaparidze; there are two early, vibrant miniatures of Sofia Gudaidulina; the work of more guitar-specialised composers such as Vitaly Kharisov, Valeri Kikta and Viktor Kozlov is much less well-known outside their native land.To all of them Cristiano Porqueddu brings the technical mastery and interpretative conviction which has distinguished his work for Brilliant Classics, in boxes such as the set of 20th-century guitar sonatas (BC9455) which includes an earlier recording of the First Sonata by Evgeny Baev.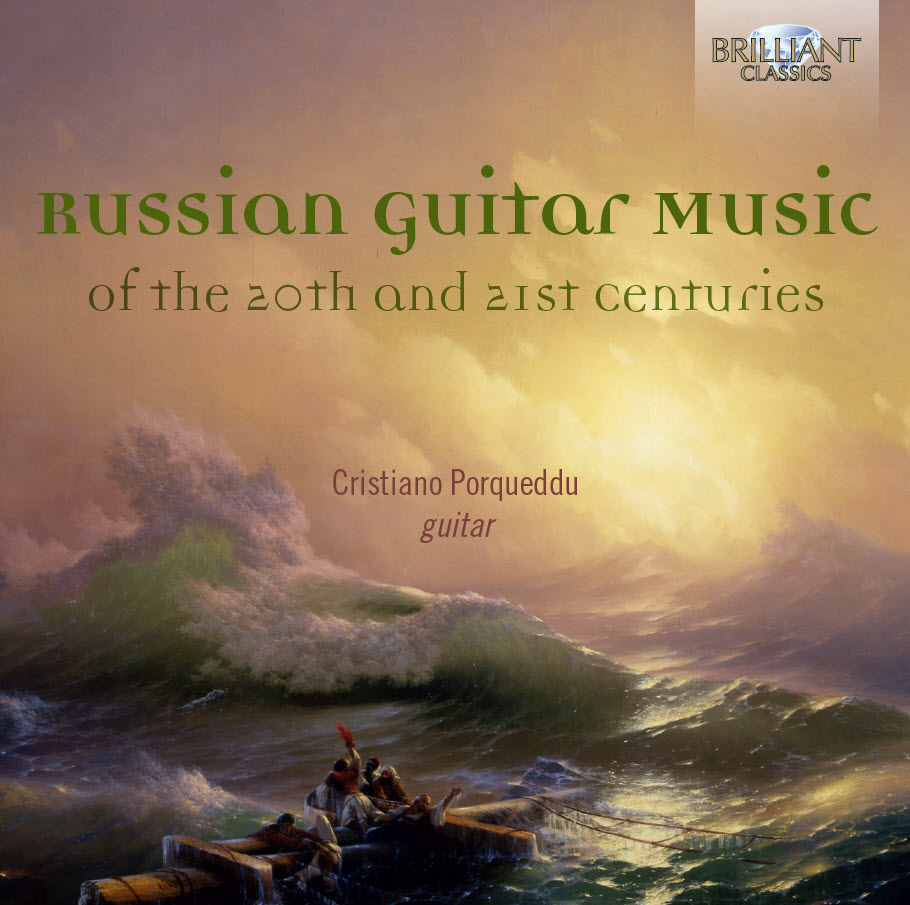 ---
EASY STUDIES FOR GUITAR TRILOGY
A trilogy of releases dedicated to original compositions for guitar of the 20th and 21st centuries with a purely educational purpose. 179 Studies by 16 different composers. The complete list is available here.
Una trilogia di pubblicazioni discografiche dedicata a composizioni originali per chitarra del XX e del XXI secolo con scopi prettamente formativi. 179 Studi di 16 diversi autori. La lista completa è disponibile qui.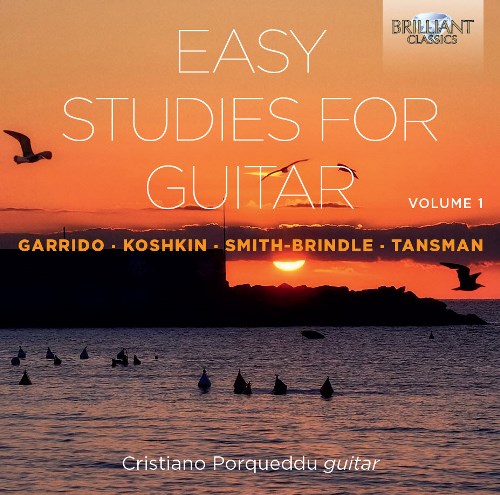 ---
AGUSTIN BARRIOS COMPLETE MUSIC FOR GUITAR
The most comprehensive recording project dedicatedto the figure of Paraguayan composer Agustín Barrios Mangoré (1885-1944) in 6 CD dedicated to the original music for solo guitar. Barrios is still revered in Paraguay, where he is seen as one of the greatest musicians of all time by many. John Williams has said of Barrios: "As a guitarist/composer, Barrios is the best of the lot, regardless of era. His music is better formed, it's more poetic, it's more everything! And it's more of all those things in a timeless way" Over Six and half hours of music recorded with the latest digital technology, more than 110 tracks that shape the most comprehensive recording dedicated to the original music of guitarist-composer best known in South America.The set includes several "World Premiere Recordings" and recent discoveries, including 'Leyenda Guaraní', 'Rancho Quemado', 'Isabel', 'Bicho Feo' and many others.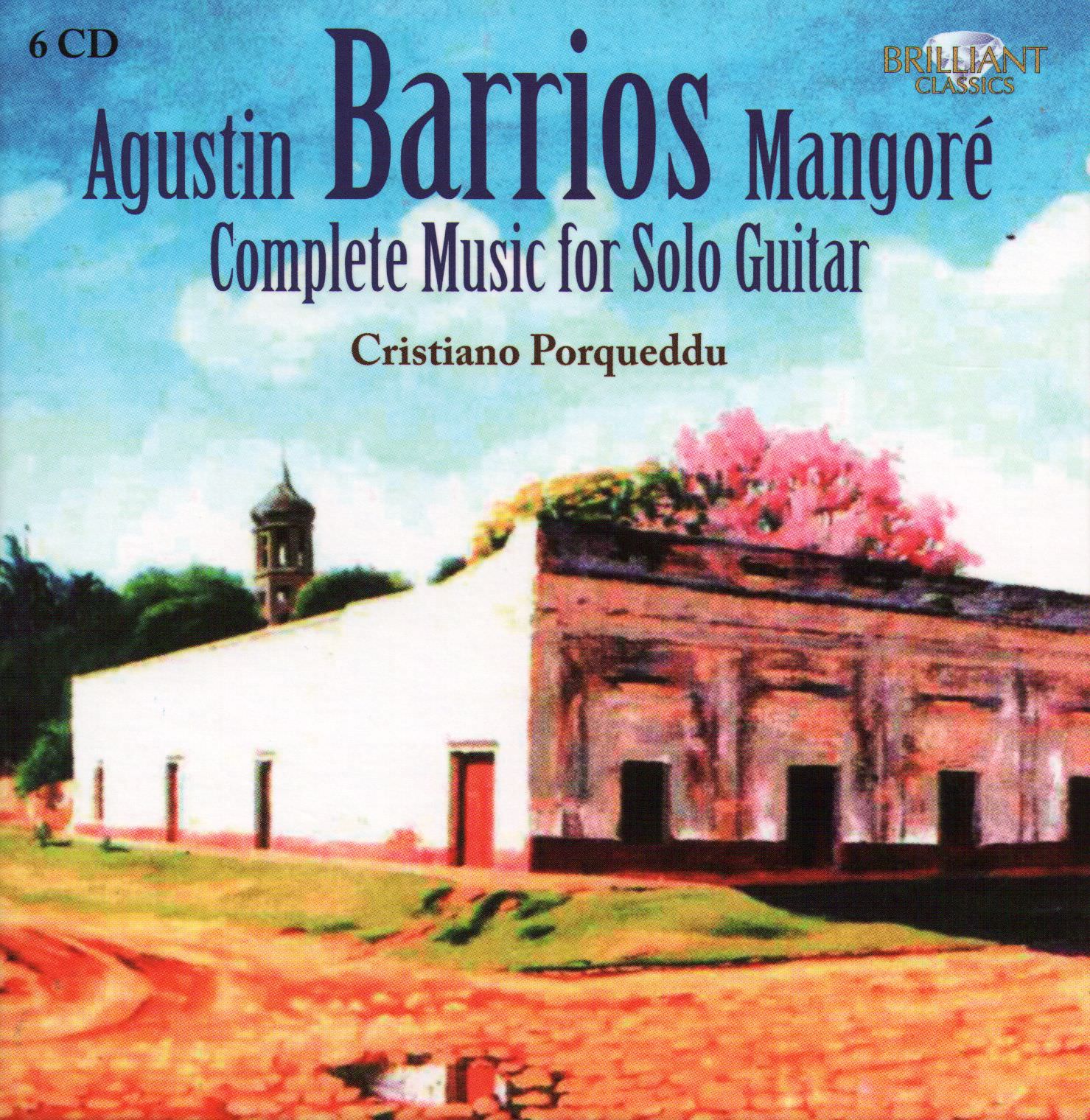 ---
ANGELO GILARDINO STUDI DI VIRTUOSITÁ E DI TRASCENDENZA
The world-premiere recording of Angelo Gilardino's Studi di Virtuosità e di Trascendenza in a single five-volume box set.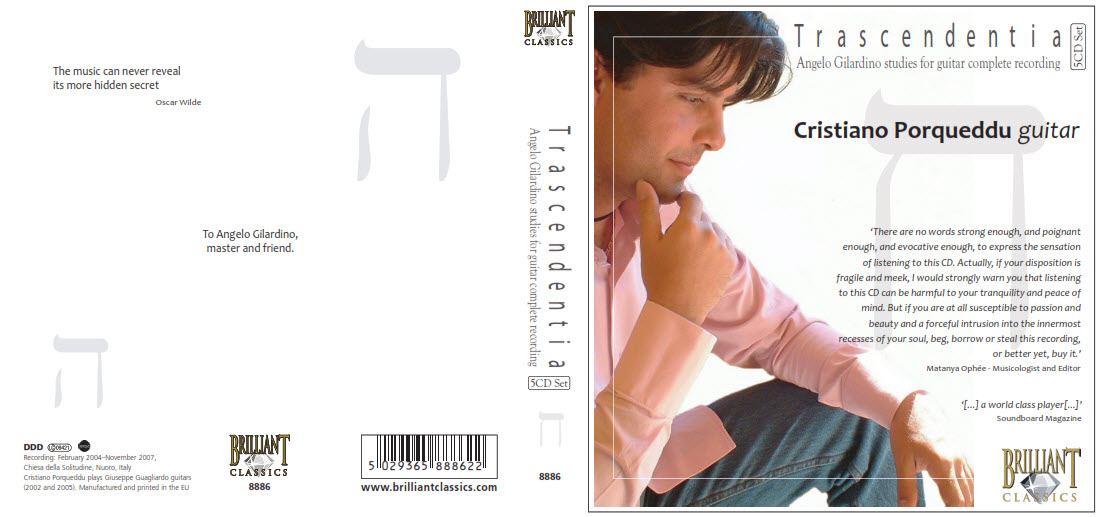 ---
OTHER RELEASES