È con grande piacere che annuncio che il mio tour mondiale nell'ambito della manifestazione internazionale Sardinia_Moving_Arts include una nuova e prestigiosissima data: il 20 Maggio 2021, alle 19.00, terrò un concerto per chitarra sola presso il Tchaikovsky Conservatory di Mosca con un programma interamente incentrato su opere appartenenti al repertorio originale contemporaneo di cui due scritte appositamente per l'evento Sardinia_Moving_Arts.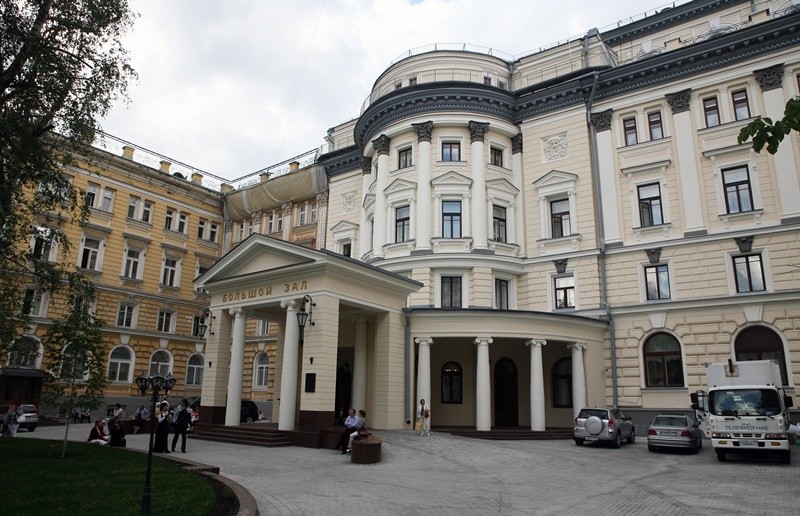 Scheda dell'evento su Facebook: https://www.facebook.com/events/614352225936105
Il programma è il seguente:
Evgeny Baev (1952)
Two Stichera
Kevin Swierkosz-Lenart (1988)
Suite Omaggio a Giuseppe Biasi (à Cristiano Porqueddu)*
– Ballo
– Battesimo
– Cavalieri Arabi
Alfredo Franco (1967)
Novembrina – The Anatomy of Melancholy (à Cristiano Porqueddu)
A short elegy
Angelo Gilardino (1941)
SARDEGNA – Suite per Chitarra (à Cristiano Porqueddu)
– Mari
– Nuraghe
– S'Ardia
– Su soli est calau
– Ciamma
Leo Brouwer (1939)
El Decameron Negro
– El arpa del guerrero
– La huida de los amantes por el valle de los ecos
– Balada de la doncella enamorada
I biglietti sono in vendita sul sito ufficiale del Conservatorio di Mosca a questo link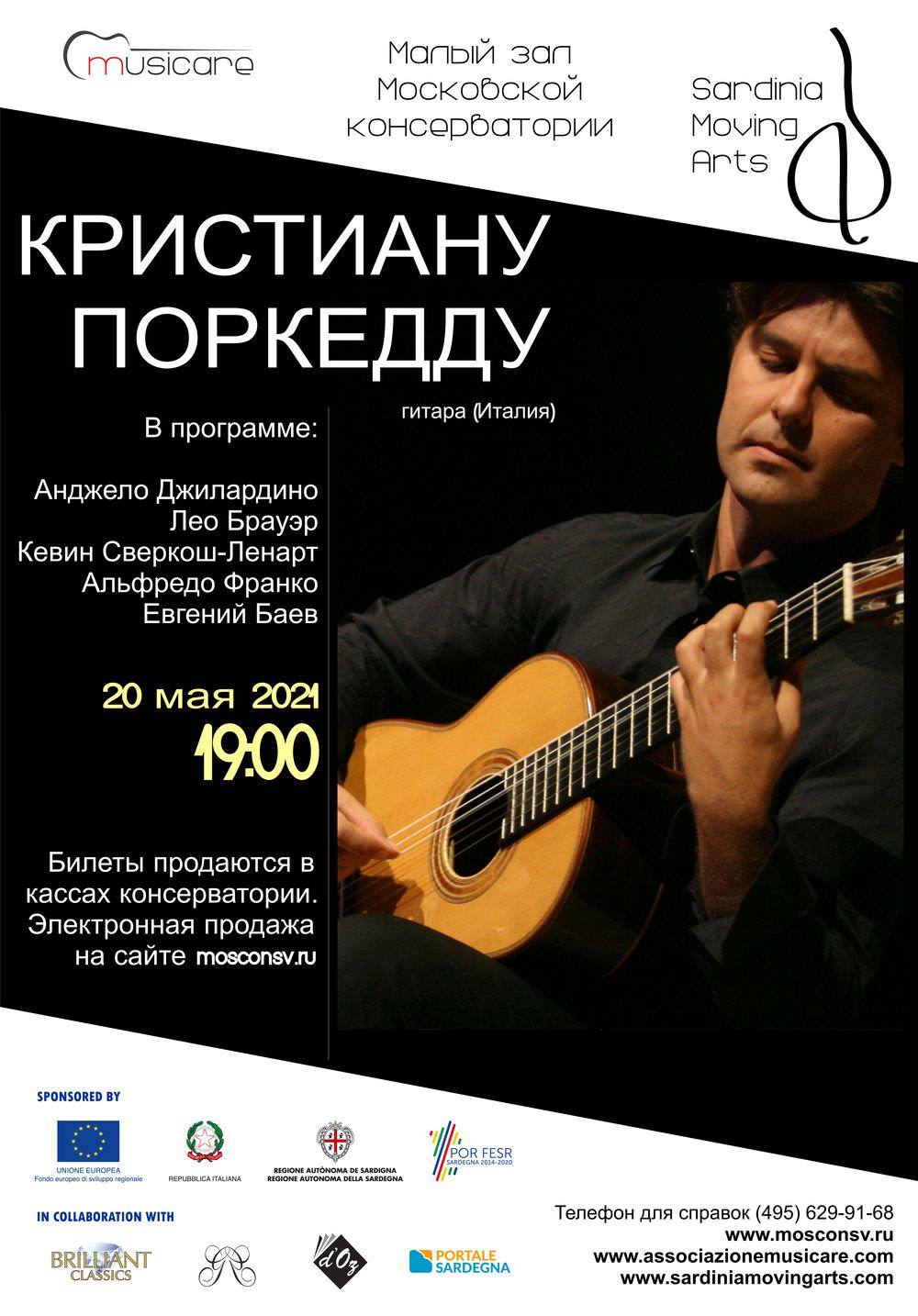 Il conservatorio statale di Mosca "Pyotr Ilyich Tchaikovsky" è la più grande e prestigiosa scuola di musica russa situata proprio nel centro della Capitale russa, in Bol'shaya Nikitskaya Ulitsa. Fondato nel lontano 1866 dal principe Nikolaj Petrovič Trubeckoj e Nikolaj Rubinštejn, fratello del famoso pianista e compositore russo Anton Rubinštejn, che aveva fondato il conservatorio di San Pietroburgo nel 1862. Il grande compositore Pëtr Il'ič Čajkovskij, cui il conservatorio è intitolato a partire dal 1940, vi insegnò teoria e armonia dalla fondazione sino a circa il 1878. Dal 1940, il Conservatorio è intitolato a Pyotr Ilyich Tchaikovsky (1840 – 1893).