Tra il 1975 e il 1990 il Centro Chitarristico dell'Istituto Popolare di Musica di Łódź – oggi Istituto di Musica Polacco – è stato promotore di un importante concorso di composizione aperto agli autori polacchi. Al concorso furono presentate anche opere per chitarra sola e l'Antologia Polskiej Wspolczesnej Musyki Gitarowej, in due volumi, le raccoglie allo scopo – si legge nell'introduzione – di far conoscere questi lavori ad una maggiore platea di chitarristi.
La pubblicazione è del 1997 e ci sono pagine che meriterebbero attenzione.
Provate ad indovinare quante esecuzioni o registrazioni ho trovato di questi lavori?
Ho iniziato da "Opowieść pewnej gitary" ("Racconto di una chitarra") di Jerzy Bauer, compositore classe 1936 che per la chitarra ha scritto:
Racconto di Una Chitarra – (1977)
Per Chitarra (1978) (Preludio, Passacaglia Ballante, Pensiero Per La Chiusura)
Four Improvisations – (1981)
Two Improvisations – (1987)
Three Ballades – (1983); Agencja Autorska 1991
Les Couleurs et Les Rythmes de Mouvement – (1989); PWM 1995
Jubilee Improvisation of Arethusa – (1993)
Variations by Means of BACHCABACHAB – (1995);
Four Musical Moments – (1999); Joachim Trekel Musikverlag, Hamburg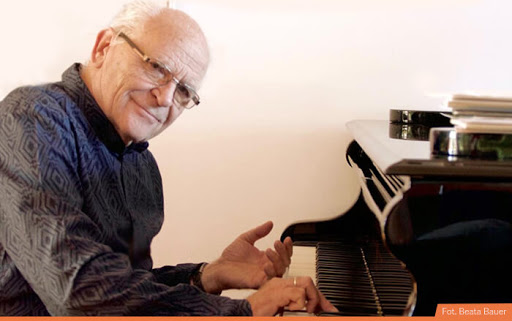 Alcuni lavori sono distribuiti gratuitamente sul sito dell'autore. Dalla stessa pagina consiglio l'ascolto della Sonata in One Movement per cello e piano del 1982.