Il 2 di Ottobre, nell'ambito dell'ultima fase del mio tour mondiale, terrò un concerto per la Cincinnati Guitar Society a Cincinnati, in Ohio. In programma saranno presentate opere originali per chitarra sola scritte da autori del nostro tempo con un'ampia percentuale di composizioni scritte per la manifestazione internazionale Sardinia_Moving_Arts organizzata da Musicare.
Il programma sarà definito nel corso dell'estate.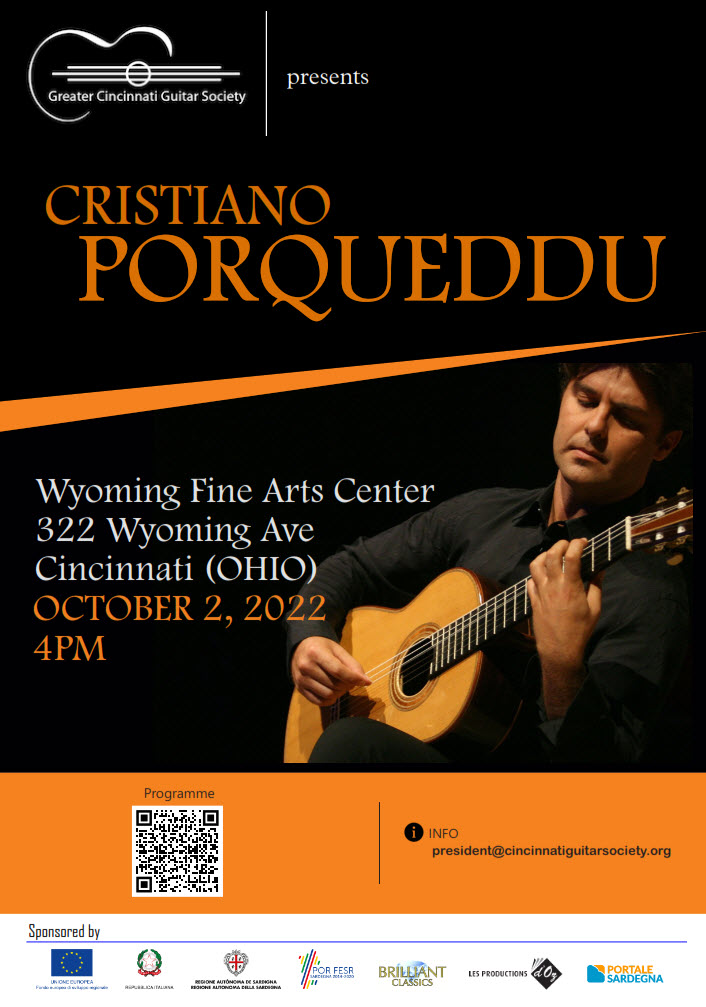 Il concerto è organizzato in collaborazione con Brilliant Classics, l'editore canadese Les Productions d'OZ, la liuteria Giuseppe Guagliardo Guitars, Portale Sardegna e la University of Cincinnati College-Conservatory of Music.