Il nuovo prodotto della major discografica olandese Brilliant Classics include anche uno dei CD del CD Set "Trascendentia" distribuito dalla stessa Brilliant da un'anno circa.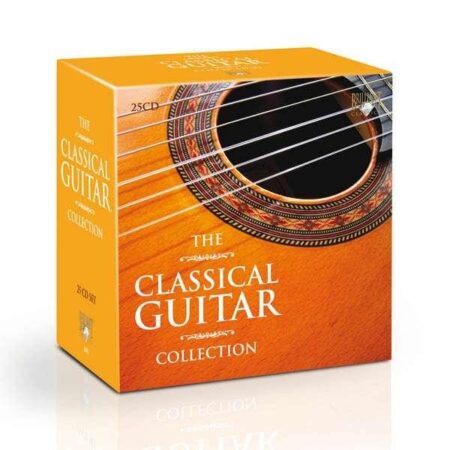 Probably one of the most extensive surveys of classical guitar on record, this 25 CD collection is a must for lovers of the instrument. Starting with the lutenist composers of the 16th century such as Alessandro Piccinini, the collection then moves to the Barock period with music by J.S. Bach and his sons, plus the great Domenico Scarlatti's sonatas. This survey then takes us through the early Romantic period with the three grand concertos for guitar and orchestra of Giuliani, a friend of Beethoven and Hummel, and the great Fernando Sor who was known as 'the Beethoven of the guitar'. Giuliani's rarely heard fantasias on themes by Rossini, and sinfonias on Mozart's La clemenza di Tito and Bellini's Il Pirata are also to be found here as well as his remarkable paraphrase of Rossini's Semiramide which takes up CDs 16 and 17! The world of
transcriptions is also covered with examples of Chopin and Mendelssohn's music for the guitar. The 20th century CDs are dominated by the great Segovia whose influence on composers for the instrument cannot be underestimated. The most famous modern work, Rodrigo's Concierto de Aranjuez of 1939 as well as music by his brother Eduardo is to be found on CD19. Castelnuovo-Tedesco's famous concertos and the concerto of Ponce complete the Segovia commissioned sequence. The present day is represented by Angelo Gilardino, Maximo Diego Pujol, and Leo Brouwer.