Memory of Antinous è una composizione per chitarra sola di Angelo Gilardino (1941) inclusa nella release discografica Angelo Gilardino Complete Music for Solo Guitar 1965-2013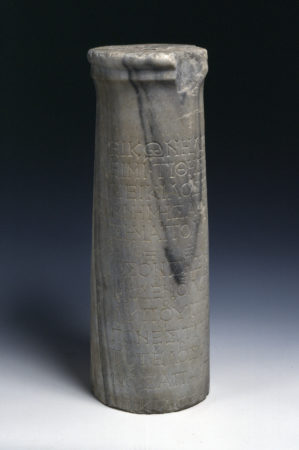 Il materiale su cui è costruito l'intero brano è Song of Seikilos – Epitaph of Seikilos. La canzone è una delle poche composizioni che sono arrivate ai giorni nostri dall'antica Grecia. È incisa sulla stele funeraria di Seikilos che fu trovata nel 1883 ad Aydin in Turchia ed è datata tra il 200 a.C. ed il il 100 d.C.
La canzone è annotata nella modalità frigia con testo greco.
La traduzione in italiano del testo:
Be, as long as you live, a sunshine,
do not be sad.
For life is surely short,
and time demands its toll
Qui la traccia audio con la mia interpretazione.