Sono davvero onorato di essere il destinatario di questa straordinaria lettera di encomio del Tchaycowsky State Conservatory di Mosca firmata dal Rettore Alexander Sokolov.
Si tratta di uno dei documenti più preziosi che entra da oggi a far parte del mio archivio; uno di quei titoli che può figurare su un curriculum artistico e aumentarne sensibilmente il peso specifico.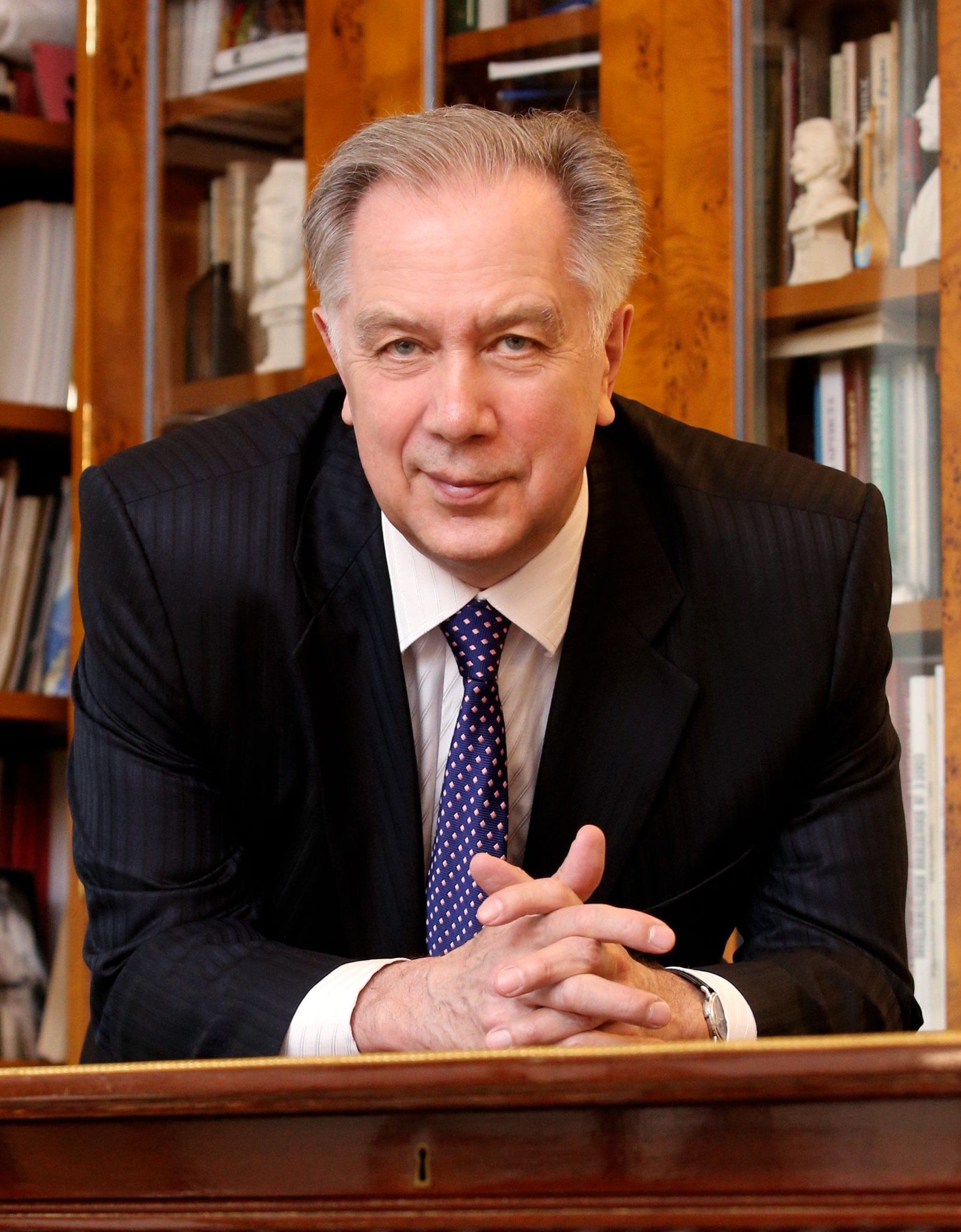 Riporto qui la parte centrale tradotta in inglese:
"Grazie a Porqueddu abbiamo conosciuto una corrente totalmente nuova della musica per chitarra; l'interprete è stato in grado di mostrare le capacità dello strumento tra cui spicca l'intimità, peculiarità fondamentale della chitarra e le sbalorditive varianti timbriche."
Si tratta dell'unico genere di premio che posso accettare alla mia età. La lettera fa seguito ad uno dei concerti tenuti in Russia nell'ambito del mio tour mondiale, uno dei quali nel bellissimo auditorium del Tchaikovsky State Conservatory.
Informazioni su Alexander Sokolov (English)
Musicologist
Head of Theory of Music department (from 1996)
Rector of Moscow Consrevatory (2001-2004 and from 2009)
Full Professor
Doctor of Art. Subject of his doctoral dissertation is 'The development of the 20th Century Music Composition' (Moscow Conservatory, 1992)
President of the Moscow Conservatory Dissertation Board (from 2006).
Member of the Russian Composers' Union.
Minister of Culture and Mass communication of the Russian Federation(from 2004 to 2008).
Honored Master of Art of the Russia (1999)
Laureate of the State prize for literature and art of the Russian Federation (2005)
Laureate of the International non-governmental prize 'World's Honored Donor and Benefactor – 2005'.
Honored Master of Culture of Buryatiya Republic (2007)
A. Sokolov was born in Leningrad (now Saint Petersburg). He grew up in the house of his grandfather, a famous Russian writer I.Sokolov-Mikitov.
Professional education
From 1964 to 1967 A. Sokolov studied in Gnesyns secondary music school (classes of violin and viola) and received silver medal after its completion.
From 1967 to 1968 he studied at the Moscow Conservatory college, musicology department, which he completed in two years.
In 1968 he became a student of the Musicology department at the Moscow Conservatory and received diploma cum laude in 1973.
From 1974 to 1979 he followed the conservatory postgraduate course for musical art.
Among Sokolov's musicological advisors were prof. V. Bobrovsky, prof. N. Lavrentyeva and prof. E. Nazaikinsky.
In 1980 he defended cum laude his thesis 'Sounds as core material in the language of music' and received the Candidate of Art Criticism degree.
In 1992 A. Sokolov got the title of Grand Doctor in Art for his doctoral dissertation 'The development of the 20th century music composition'.
Administrative work at the Moscow Conservatory
1983-1988 – Secretary of the communist party's local section
1992-2001 – Vice-rector for scholar research
2000-2001 – Interim Rector
2001-2004 – Rector
2009- present – Rector
From 2004 to 2008 A. Sokolov held the post of Minister of Culture and Mass Communication. From 2006 he was the President of the Moscow Conservatory Dissertation board.
Creative, research and practical acivity
Due to A. Sokolov's initiative, some new courses, specially designed for propaganda of contemporary music, were introduced into the Moscow Conservatory curriculum for post-graduate students of orchestra and choral conductors faculties. New ensembles came into life, like now famous Moscow Conservatory Chamber Choir. A. Sokolov has been working for many years as musical critic, organiser and promoter of many projects of The Russian Composers' Union and the Musical Fund of Russia, whose member he has been and still remains. A. Sokolov is a Distinguished Professor in many universities of Europe, in Japan and South Korea, he is a member of various Russian and International Academies, a participant of a great many experts' boards and major charity funds. He makes reports at scientific symposiums and conferences, serves as a judge at international music competitions, such as the International Rachmaninov Piano competition (USA), International Tchaikovsky competition (Russia) and the International Tchaikovsky Youth competition (Japan). Being a Minister of Culture and Mass Communication of the Russian Federation A. Sokolov was much engaged in the work of various cross-establishment coordinative and consulting organizations in the field of culture and art. He has been the leader and participant of more than twenty commissions, boards and action groups. His long and versatile professional and social activity has been many times awarded with national and foreign signs and premiums. He was honored with the title of
Honored Master of Art of the Russian Federation
Laureate of the State prize of the Russian Federation for Literature and Art (for Enlightening Musical program 'Academy of Music as a new peredvizhniki movement', 2004
Laureate of an International non-governmental prize 'A world's honored donator and benefactor – 2005.
He was awarded a Middle Cross and Star decoration of Hungarian Republic (2006), Venerable Sergius of Radonezh decoration of the second grade (2006), special decoration 'For the Rebirth of Russia, 21 century' (2007), and decoration of Saint Innocentius of the second grade (2007).
Il programma e i dettagli sono qui.