Elena Poplyanova, compositrice russa nata nel 1961, vanta un catalogo che abbraccia opera, una sinfonia, due concerti, sonate, miniature orchestrali, musica per formazioni da camera e centinaia di canzoni e romanze.
La sua Sonata for Guitar mi ha catturato fin dalla prima lettura (Gennaio 2013) sia per la fantasia nella scrittura che per la carica espressiva e timbrica usata per forgiare la pagina, tra le prime selezionate nella tracklist della release discografica "Russian Guitar Music of XX and XXI century" su cui sto lavorando e che vedrà la luce nel corso del 2017.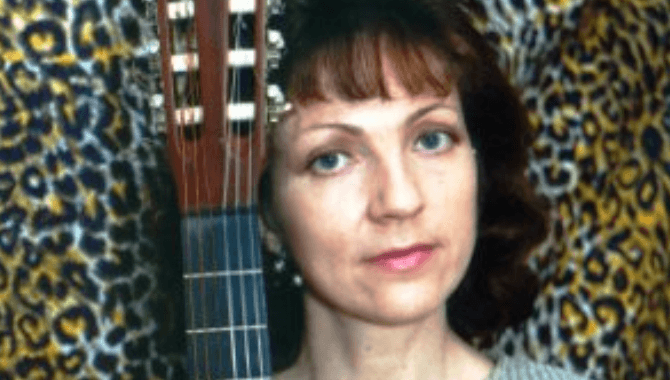 La composizione è divisa in tre movimenti
I – Moderato
II – Andantino
III – Presto
caratterizzati da una forte idiomaticità e ferma conoscenza delle capacità dello strumento. Proprio nella richiesta sonora ed uso della tavolozza timbrica, Il primo movimento in particolare (rasgueados a parte) ricorda molto l'atteggiamento sperimentale del compositore italiano Angelo Gilardino nei primi Studi di Virtuosità e di Trascendenza: anche la richiesta di abilità tecnica degli Studi gilardiniani è di ben altro spessore, l'autrice procede ad una vera e propria ricerca di un cuore pulsante marcato ossessivamente dalla linea dei bassi e da una semplice cellula ritmica.
La Sonata è pubblicata da Novato Music Press ed è disponibile su Amazon.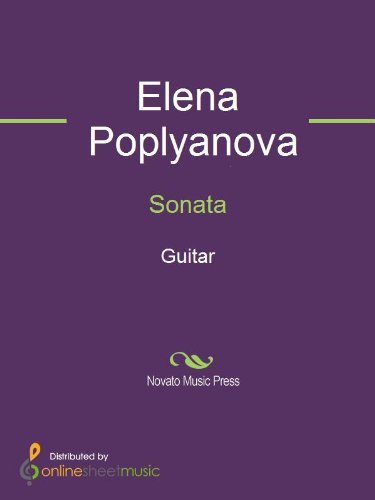 Qui un assaggio spero gradito per i lettori di questo blog: il primo movimento della Sonata, traccia della release discografica Russian Guitar Music of the 20th and 21st centuries