L'editore canadese Les Productions d'OZ col quale mi pregio di collaborare dal 2019, anno in cui venne pubblicata la Sonata III "Il rito del fuoco", pubblica oggi il primo volume della collana di studi da concerto intitolata Studies from Eight Views of Xiaoxiang la cui genesi è descritta qui.
La collana è composta da otto studi da concerto. Questo primo volume contiene i primi quattro:
Studio No.1 江天暮雪 – The snow in the evening on the Xiang River – a Maria Luciani
Studio No.2 瀟湘夜雨 – The rain at night on the Xiaoxiang – a Andrea Corongiu
Studio No.3 平沙落雁 – The wild geese coming home – a Giovanni Martinelli
Studio No.4 煙寺晚鐘 – The evening gong at Qingliang Temple – a Lorenzo Micheli Pucci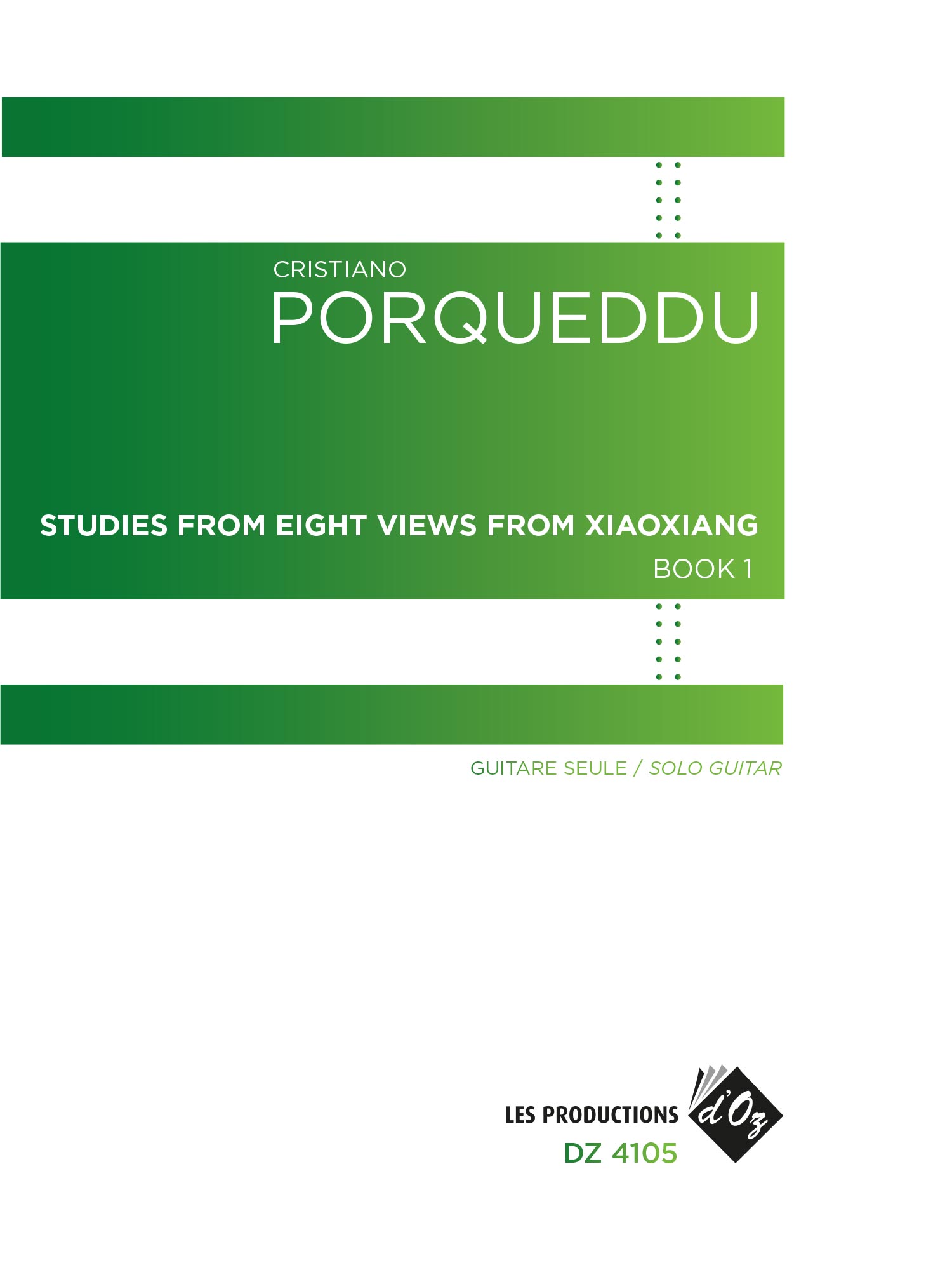 Si tratta di lavori fortemente identificati da una matrice melodica a seguito di una sibillina sfida lanciatami da Angelo Gilardino alcuni anni fa ed un poco anche sotto l'influenza dello studio condotto per la recente registrazione delle ventuno Greeting Cards per chitarra di Mario Castelnuovo-Tedesco.
Il chitarrista italiano Lorenzo Micheli Pucci ha già completato la registrazione di questi studi. Tale registrazione farà parte di un importante progetto discografico che vedrà la luce questo natale e che mi vedrà per la prima volta dalla parte dell'autore.
Qui un'anteprima offerta dall'interprete:
Il primo volume degli Studies from Eight Views of Xiaoxiang è disponibile in formato cartaceo e digitale sul sito ufficiale dell'editore a questo indirizzo: https://productionsdoz.com/en/product/9477-studies-from-eight-views-from-xiaoxiang-vol-1